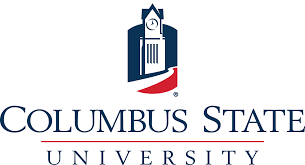 Job Description
Electrical Maintenance Technician II
Job ID:
253413
Location:
Columbus State University
Full/Part Time:
Full Time
Regular/Temporary:
Regular
Job Summary
Columbus State University has an opening for an Electrical Maintenance Technician II in the University Operations department. The Electrical Maintenance Technician II performs installations, tests, maintenance, and repairs of the university's electrical systems at the journeyman skill level. The main responsibilities of this role are the preventive maintenance and repair of the university's building systems, equipment, facilities, and grounds. Work involves the maintenance of electrical systems, interior lighting, and fixtures, outside lighting (fixtures and pole), apparatus, and appliances requiring the use of standard electrical tools. This position also serves as a backup for other trade specialties as necessary due to excessive workloads, temporary absences, or emergencies.
This position works with considerable independence using a variety of general maintenance, electrical, plumbing, and HVAC skills to perform assigned tasks.
Responsibilities
Responsibilities include but are not limited to:
Installs conduits, wires, pull boxes, switchboards, and switches as required to make additions, extensions, or alterations in electrical and low-voltage systems.
Services, repairs and maintains lighting and electrical and low-voltage systems.
Repairs and replaces defective parts in motors, generators, pumps, storage batteries, switchboards, controllers, contactors, switches, and other electrical fixtures and appliances.
Locates, repairs, and tests issues in electrical circuits and equipment.
Performs general preventive maintenance, troubleshooting, and repairs of building HVAC systems and equipment.
Sets goals to achieve a better, faster, cost-effective, or more efficient way of performing tasks.
Actively participates in rotating on-call and after-hours duties as assigned.
May be required to coordinate the work of contractor personnel as well as provide work direction regarding electrical systems to maintenance personnel and others. When working in a multi-craft environment may be directed to assist others in non-electrically related duties.
Other duties may be assigned.
Required Qualifications
Minimum qualifications include a High School Diploma or General Education Degree (GED); five or more years of related experience as a skilled worker in maintenance and as a Certified & Licensed Journeyman Electrician; or any equivalent combination of training and experience. The selected candidate must possess a considerable knowledge of the standard practices, materials, tools, and equipment of the skilled trades; considerable knowledge of the occupational hazards and safety precautions of the trades; excellent communication skills as well as the ability to communicate clearly and concisely both orally and in writing; the ability to supervise outside contractors; a demonstrated knowledge in the use of tools and equipment in the electrical trade; a valid Driver's License with a clean driving record; demonstrate a high priority toward serving both internal and external customers in a courteous and timely manner; and the ability to follow oral and written instruction as well as the ability to interpret blueprints, sketches, and diagrams. The successful candidate must also possess the ability to problem solve, actively support group decisions, and promote cooperation and understanding in a respectful manner.
The selected candidate must occasionally lift and/or move up to 50 pounds; occasionally be exposed to wet and/or humid conditions, electrical systems and equipment with occasional exposure to electrical shock, various weather conditions, and toxic or caustic chemicals; frequently stand, walk, use hands to handle, or feel objects, tools or controls; and occasionally climb, balance, stoop, kneel, crouch or crawl. Specific vision abilities required by this job include close vision, distance vision, color vision, and the ability to adjust focus.
Preferred Qualifications
Experience in higher education or an educational setting is preferred.
Proposed Salary
The annualized salary range is $37,253 - $40,784 and includes full benefits.
Required Documents to Attach
Cover Letter/ Letter of Application
Resume
Contact Information
If you have any questions, please contact the Human Resources Office at 706-507-8920 or e-mail to
hr@columbusstate.edu
.
Conditions of Employment
Successful completion of a criminal background investigation and legal authorization to work in the US prior to employment is required.
Equal Employment Opportunity
Columbus State University is committed to recruiting, supporting, and fostering a sense of belongingness for a diverse, equitable, and inclusive community of outstanding faculty, staff, and students and is an Equal Opportunity/Affirmative Action employer. It is the policy of Columbus State University to recruit, hire, train, promote, and educate persons without regard to race, color, religion, sex, national origin, ethnicity, age, genetic information, disability, gender identity, sexual orientation or protected veteran status.
Special Applicant Instructions
Review of applications will begin immediately and continue until the position has been filled.
All applications and required documents must be submitted using the Columbus State University's online employment site.
To apply, visit https://careers.hprod.onehcm.usg.edu/psp/careers/CAREERS/HRMS/c/HRS_HRAM_FL.HRS_CG_SEARCH_FL.GBL?Page=HRS_APP_JBPST_FL&Action=U&FOCUS=Applicant&SiteId=30000&JobOpeningId=253413&PostingSeq=1
Copyright ©2022 Jobelephant.com Inc. All rights reserved.

Posted by the FREE value-added recruitment advertising agency
jeid-f35cc0a0f608e049bfd687a9cce2e6ae
Preferred Years Of Experience:
5
Year(s)
Education Required:
High School
Employment/Position Type:
Full Time