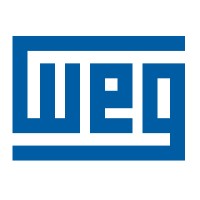 WASHINGTON

,

Missouri

63090
Job Description
WEG: Our Company
Founded in 1961, WEG is recognized as one of the largest electric machine manufacturers in the world. WEG employs over 30,000 people around the globe and offers a diversified and integrated product line, with sales to more than 135 countries worldwide. Our U.S. operations are growing at an impressive rate and we're looking for talented individuals to help us move forward with this aggressive growth plan.
WEG is committed to building quality products and providing efficient solutions. To achieve this goal, we strive for continuous investment in innovation and team work. Helping people reach their goals by living the values of the company is a passion shared by everyone at WEG.
At WEG, our Values stand as: Human Company, Team Work, Efficiency, Flexibility, Innovation and Leadership.
As a Human Company, we value each individual contribution to our success, and we motivate people by means of integrity, ethics and constant support to personal development.
WEG, also, supports Green Initiatives such as the implementation of a company-wide recycling program, the use of green chemicals for office cleaning, the elimination of Styrofoam cups, and installation of HVAC economizers on rooftop units and an energy management system to improve overall energy efficiency.
Role: Maintenance Superintendent
In this role, see yourself as responsible for efficient multi-site maintenance of production machinery and equipment, physical plant, utilities, and grounds in accordance with state and federal regulations and company policies and procedures. You will ensure department efficiency, quality, and safety goals are met by leading and directing maintenance employees in our transformer manufacturing facilities.
Some of your responsibilities would include:
Developing, scheduling, and controlling a preventive maintenance (PM) program to maintain production machinery and equipment in proper working condition. Implementation of a computerized maintenance management system (CMMS) would be a significant project which you would lead.
Planning a continual work schedule to maintain all company property in a safe and healthy condition to achieve the best working conditions possible for all employees.
Inspecting work in process and at completion to ensure that standards of workmanship and safety are maintained.
Maintaining inventories of maintenance material, supplies and repair parts at required levels by initiating requisitions for purchase; periodically reviewing inventory for proper upkeep at plant facility.
Recommending, planning and implementing equipment needs to improve production efficiency and/or achieve cost reduction.
Preparing applicable production/maintenance reports.
Maintaining control of departmental budget expenditures.
Promoting positive employee relationships throughout plant, maintaining open lines of communication and working with team members to resolve obstacles.
Providing training to team members using training cards as a guide to improve training. Cross-training department staff to achieve increased flexibility.
WEG offers competitive compensation, meaningful and exciting career options, as well as excellent benefits, including paid vacation, medical, and dental, vision, 401(k), health savings accounts, life insurance, disability insurance and an Employee Assistance Program (EAP). Read about our career opportunities below and inquire about being a member of our first-class team.
Apply Today:
Is manufacturing your passion?
Are you a Champion of Safety?
Do you want to be part of a growing company?
If you answered "Yes" & meet our qualifications, we invite you to apply today to join the WEG Transformers Team!
We are Equal Opportunity Employer. All qualified applicants will receive consideration for employment without regard to age, race, color, religion, sex, sexual orientation, gender identity, national origin, disability, or protected veteran status.
Basic:
At least five years of experience in an industrial maintenance environment utilizing a combination of technical and leadership skills.
Thorough knowledge of OSHA and EPA regulations relative to plant operation and maintenance are essential.
Skilled in Microsoft Office Suite, including Excel and PowerPoint.
Strong attention to detail and ability to communicate with varying levels of employees.
Strong analytical and problem-solving skills.
Applicants must be currently authorized to work in the United States on a full-time basis.
Preferred:
Degree in mechanical or electrical engineering or similar field or equivalent experience.
Experience with PLCs & Ladder Logics.
Experience in implementation or use of CMMS.
Experience with SAP.
Resides within reasonable commuting distance of Washington, Missouri.
Apply Here
PI178418305
Preferred Years Of Experience:
5
Year(s)
Salary Range:
$
75,000.00
- $107,000.00
Employment/Position Type:
Full Time