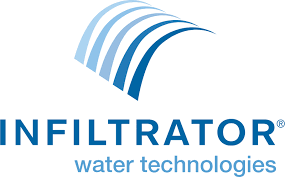 Winchester

,

Kentucky

40391
Job Description

Overview


Infiltrator Water Technologies (IWT) is a market leader within the onsite wastewater treatment industry, Infiltrator manufactures a variety of revolutionary products and innovative, environmentally friendly alternatives to traditional stone and pipe leachfield and concrete septic wastewater system components. IWT is a wholly owned subsidiary of Advanced Drainage Systems (ticker: WMS, NYSE).
The majority of our products are produced almost entirely from recycled resins. Infiltrator's recycling operation is among the country's top twenty producers / consumers of recycled resins and among only a few of whom consume 100% of that resin in the finished products produced. Infiltrator operates some of largest molding machines and robotics producing the largest plastic molded parts in the world. IWT has always and continues to compete on innovation; we hold over 200 patents.
Responsibilities
We are searching for skilled Maintenance Technicians at our Winchester, KY facility. This opening is for a 12-hour shift on a 2/2/3 schedule. Qualified candidates must be able to work 7pm-7am. This position reports directly to our Maintenance Manager along with a shift lead technician.
Responsibilities Include:
Capable of troubleshooting and repairing various machinery, equipment, and facility structures to support the operations of the facility and the production process.

Troubleshooting includes large hydraulic pumps and valves powered by up to 1000 hp motors. Electrical ranges from 115V-480V and air compressors and valves to support molding machines.

Perform process troubleshooting to assist the production department with processing of quality parts in an injection molding setting.

Perform preventive and predictive maintenance on plant equipment according to prescribed schedules and procedures. Various equipment such as motors, pumps, hydraulics, and cylinders.

Provide leadership and training to technical associates within the facility when necessary.

Able to assist the department in developing improvement projects in support of a more predictive and preventative maintenance team.

Capable of performing welding, small fabrication and designs to correct root cause failures when needed or assigned.

Able to work in a team setting, self-motivated, productive without direct supervision.
Qualifications and Requirements:
3-5 years of experience in plastic injection molding and or hydraulics in a manufacturing setting as a maintenance technician required.

Preferred maintenance background to include hydraulics, electronics, pneumatics, machining, welding, electrical and print reading with service history. Emphasis on hydraulics or plastic processes.

Knowledgeable with the use of computers (MS Office Suite), CMMS Software, 5S and Lean methodology preferred.

High School Diploma Required.

Associates Degree in Industrial Maintenance Technology or related field preferred.

Ability to work 12-hour shift on a 2/2/3 schedule

Qualified candidates must be able to work 7:00pm-7:00am
PI196516999
Preferred Years Of Experience:
3
Year(s)
Education Required:
2 Year Degree - AS
Employment/Position Type:
Full Time